Adv. Amos Gabrieli, Israel Fellow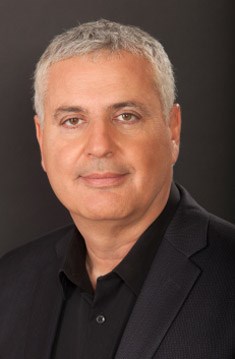 Amos Gabrieli
Lawyer, mediator and arbitrator, founding partner of A. Gabrieli & Co.
One of Israel's leading legal mediators and arbitrators, with a unique expertise in resolving complex disputes in Israel, the US and Europe.
Working towards a PhD in law, Bar-Ilan University, under the supervision of Prof. Michal Alberstein, on the subject of mediation in the public sphere.
LL.M (cum laude), Tel Aviv University-Northwestern University (Chicago) joint public law program for senior executives (the Northwestern part of the degree - summa cum laude).
Doctoral studies in international law, with excellence scholarships, Cambridge University, England (not completed).
LL.B. (cum laude), Hebrew University of Jerusalem (Fritz & Margaret Oberlander Memorial Award in International Law).
Joined the Israel Bar Association in 1992;
Certified as mediator by the Israel Bar Association in 2001.
Arbitrator and mediate thousands of disputes in all areas of public and private law, including communications law, corporate law, intellectual property, real estate, government, military, public entities, defamation, the fuel industry, cooperative societies and private international law.
Over 95% of the mediation cases he has handled ended with court-approved settlements. Most cases were of high media, legal and public profile.
Recipient of the 2013 Weinstein International Fellowship program by JAMS Foundation.
Lectures at universities, global conferences and various forums on legal and conflict resolution issues, educational leadership, public administration, etc.
Investigator, arbitrator and mediator for the Registrar of Cooperative Societies in dozens of disputes across Israel.
Prior to opening his own practice, Amos was a legal counsel in the Israeli Foreign Ministry's legal counsel department, and an employee of, and a partner in Spear, Sitton and Co. law firm.