Dr. Ayelet Sela, Researcher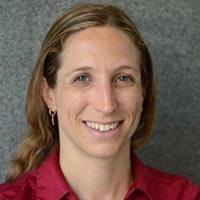 Ayelet Sela (JSD and JSM, Stanford University; LLB and the Amirim Honors Program, Hebrew University) is the socio-legal research coordinator of the Judicial Conflict Resolution (JCR) project and a post-doctoral fellow at the Faculty of Law, Bar Ilan University. Dr. Sela's research lies at the intersection of law, social science and technology, exploring theoretically and empirically issues in legal process, dispute resolution, access to justice, law and technology, judicial behavior and the legal profession.
Previously, Ayelet worked in the Israeli Ministry of Justice developing and implementing methodologies for systematic evaluations of state attorneys; was a member of the teaching staff at the Stanford Gould Center for Dispute Resolution and the Stanford Law School Policy Lab; served as a Lieberman Fellow at Stanford University and a graduate fellow at CodeX – The Stanford Center for Legal Informatics; and clerked for Deputy Chief-Justice Eliezer Rivlin of the Israeli Supreme Court.