Adv. Sari Kanner, JCR Clinic Director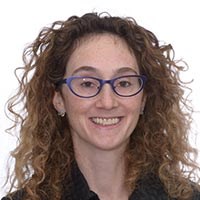 Sari Luz Kanner, attorney and mediator, is the director of the Mediation and Judicial Conflict Resolution Clinic working in conjunction with the JCR Project at the Faculty of Law, Bar Ilan University.
She earned her LLB (magna cum laude, 2006) and LLM in commercial law (magna cum laude, 2010) both from Tel-Aviv University (TAU).
Her Master thesis entitled "The right of set-off during the automatic stay in corporate reorganization" was written under the supervision of Professor Nina Zaltzman. During her studies she was a teaching assistant and research assistant in the fields of Property Law, Commercial Law and Security Transactions.
Sari won the Wolf Foundation Scholarship and was a fellow of the Zvi Meitar Center.
Until recently Sari worked as the law clerk to honorable judge Meir Yifrach of the District Court of Tel Aviv in the fields of Civil, Criminal and Administrative law. In addition she has participated and conducted mediations in Civil and Commercial cases in the mediation department of the Magistrates Court of Tel Aviv.
She is currently working on Phd dissertation.