Dr. Hadas Cohen, Socio-Legal Research Coordinator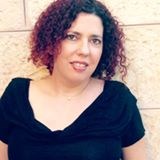 Hadas

Cohen

(PhD in political science, The New School University; M.A. in Human Rights and International Affairs, Columbia University; LLB, Hebrew University) is the qualitative research coordinator of the Judicial Conflict Resolution (JCR) project and a post-doctoral fellow at the Faculty of Law, Bar Ilan University. Dr.

Cohen

's research interests lie primarily in the fields of law and society, and she is investigating the relationship between law, identity politics and gender, placing the legal analysis within a larger ideological and national framework. She wrote her dissertation about the concept of treason using intersectionality theory to understand the ways in which gender, race and class shape legal categories and social perceptions of loyalty and dissent.
After receiving her PhD, Dr.

Cohen

has been awarded a post-doctoral fellowship from the Leibniz-DAAD foundation to carry out a one year research project as a guest researcher at the WZB (Social Science Research Center Berlin), investigating the Israeli immigrant community in the city. Currently she is also a visiting researcher at the Davis Institute for International Relations at the Hebrew University.